JS Shower Basket, Stainless Steel Shower Corner Shelf with 8 Hooks Removable Shower Tidy Basket Waterproof Shower Shampoo Holder Storage Organizer for Bathroom & Kitchen
Product Description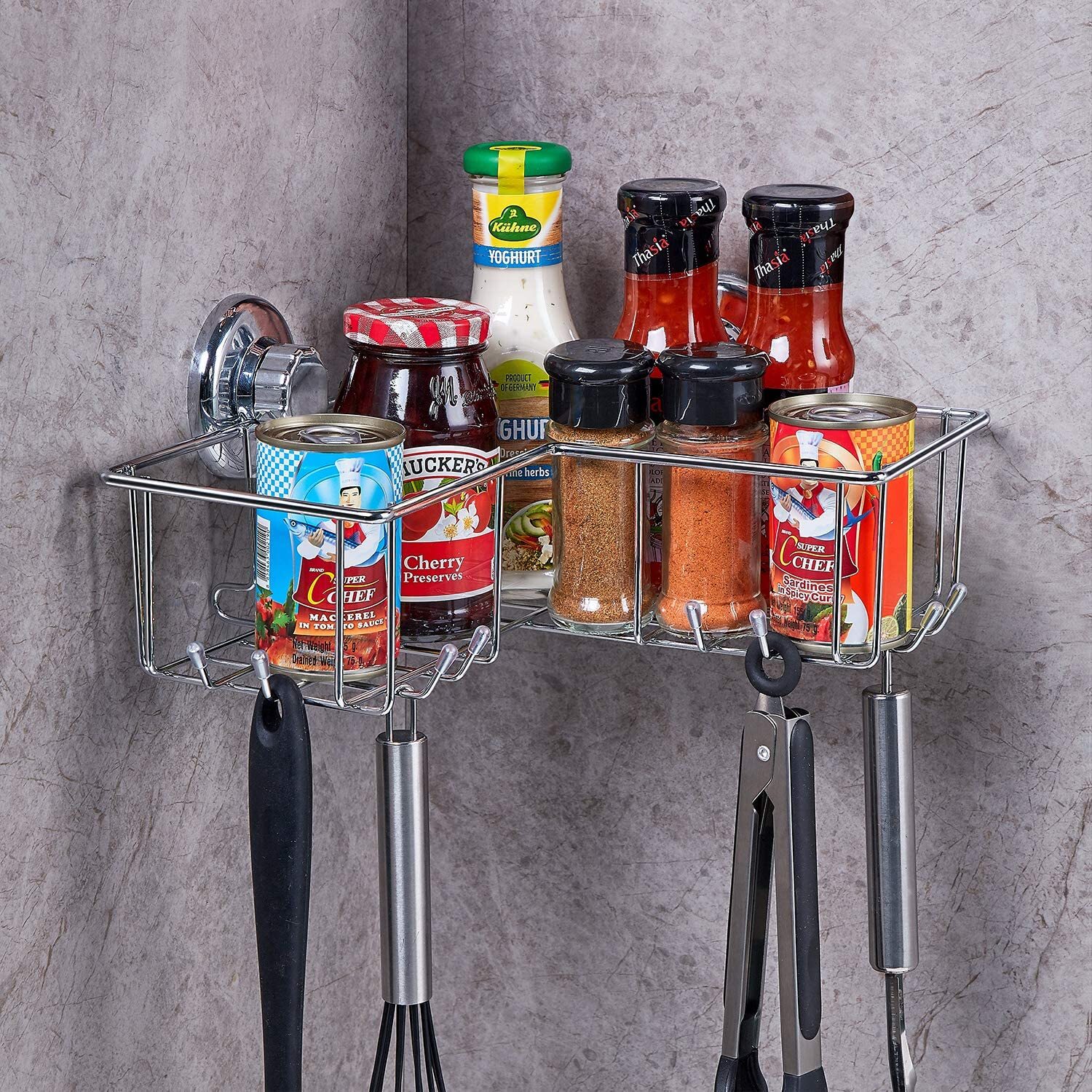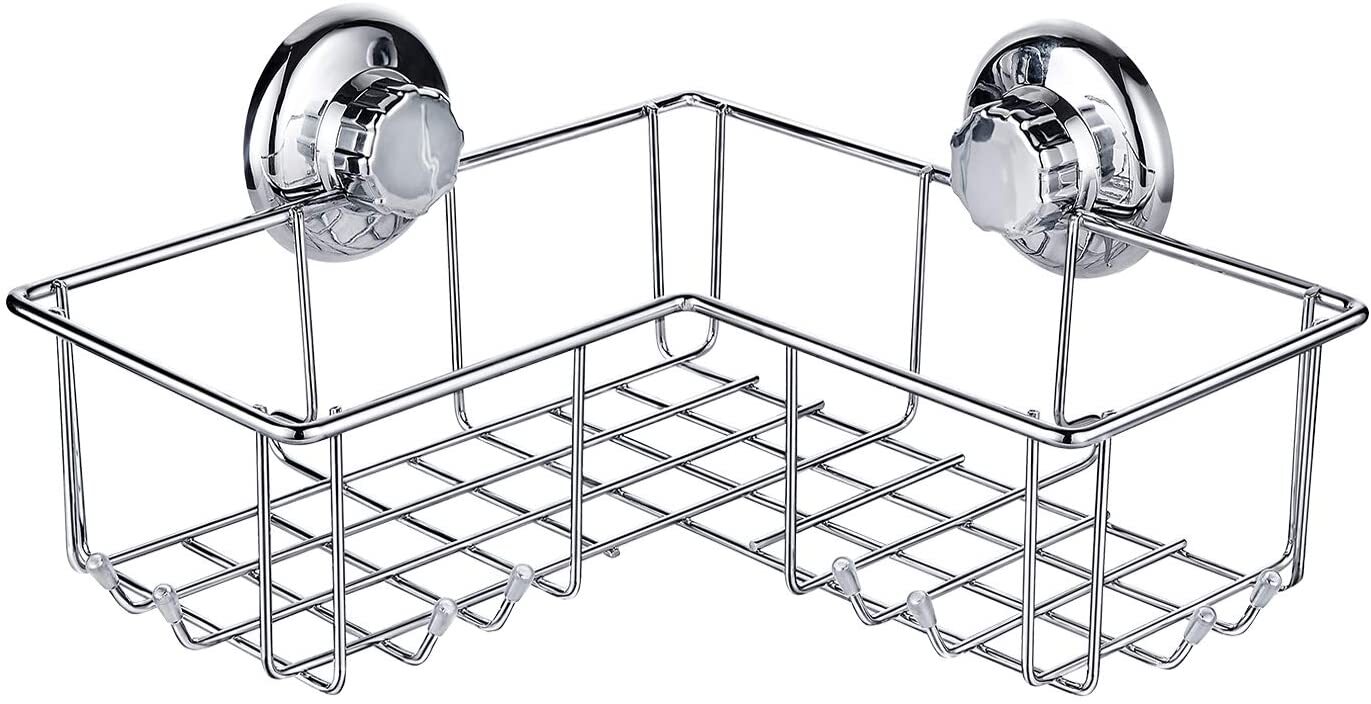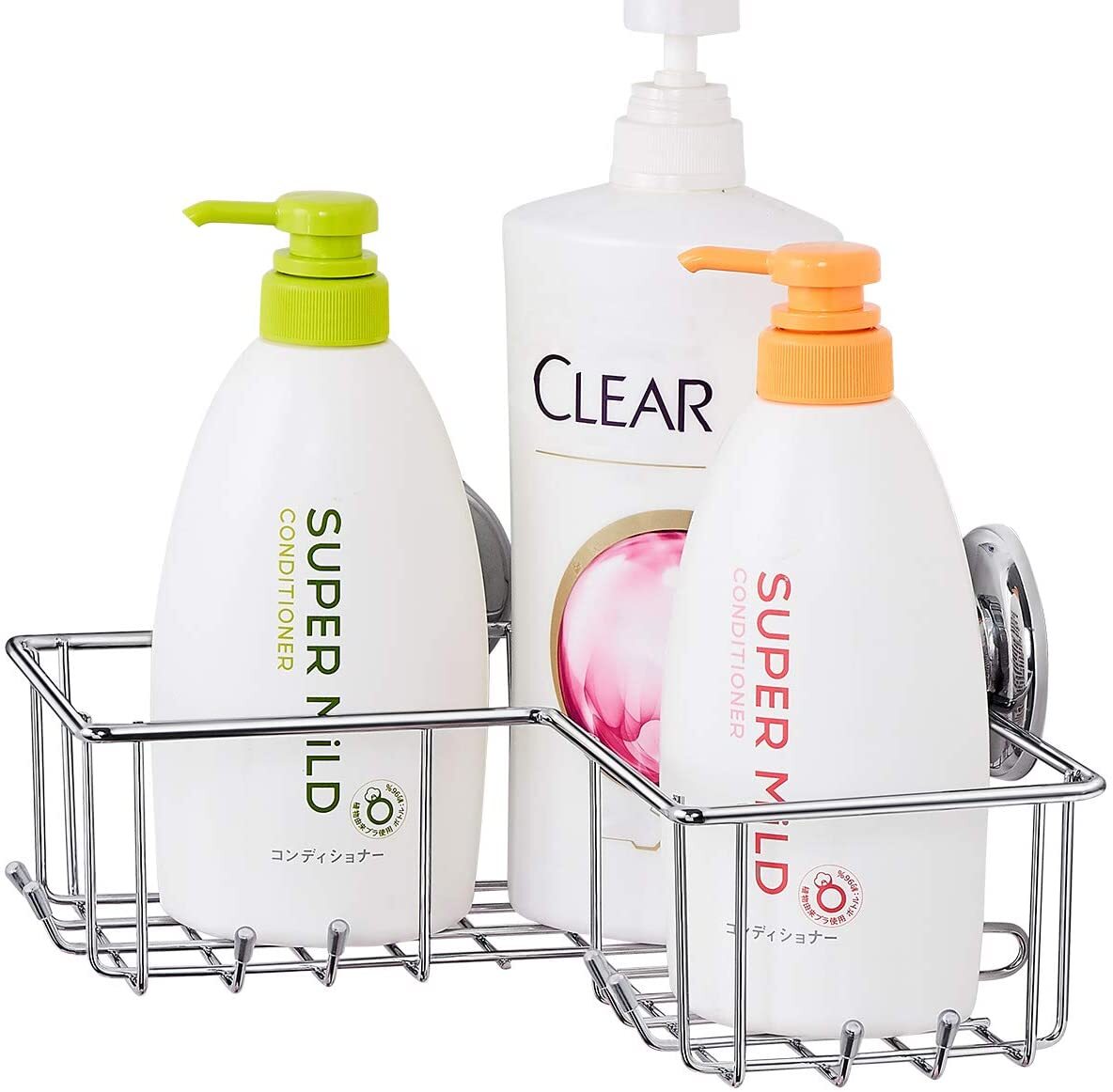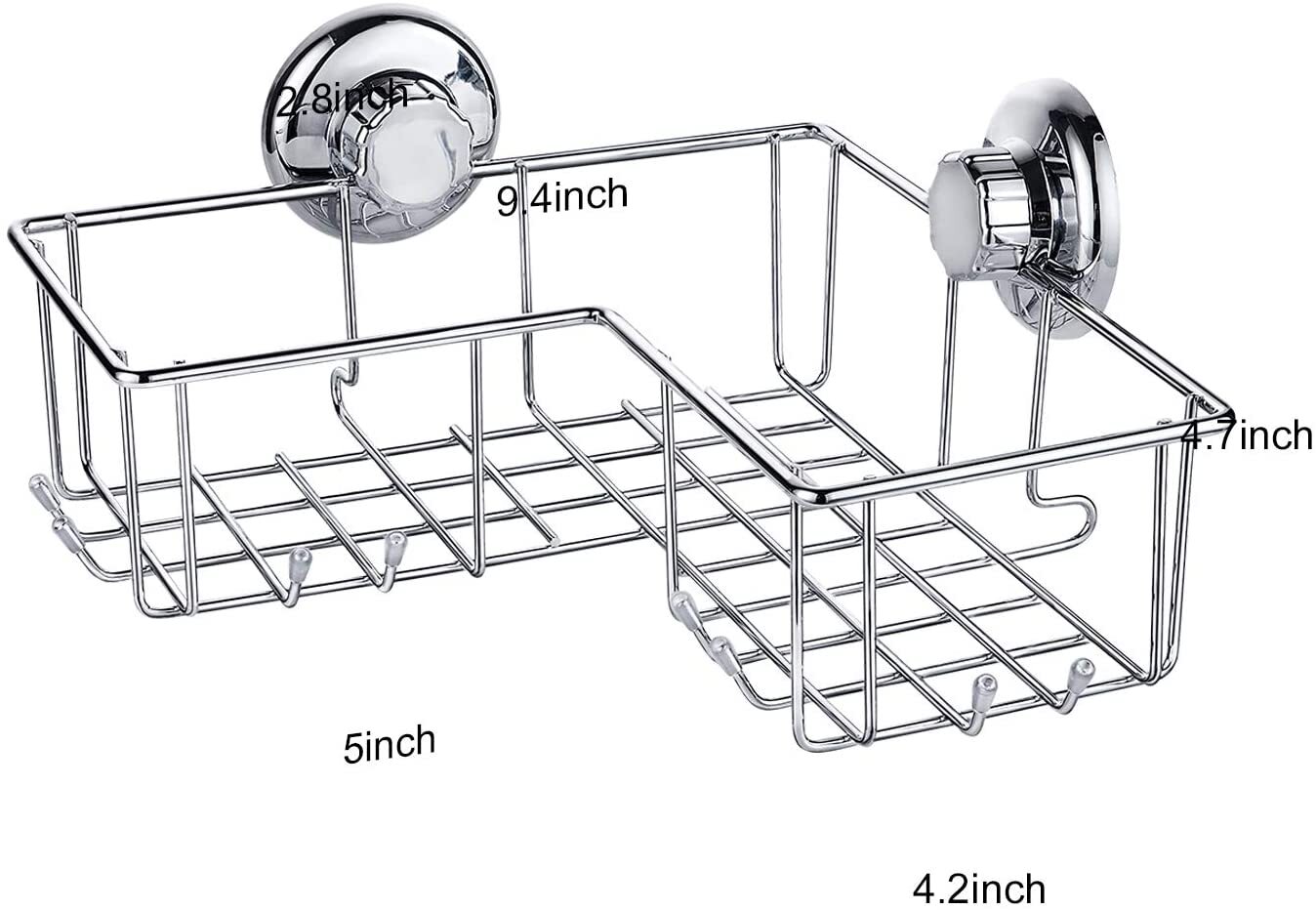 The New Upgrade Shower Basket, three installation methods are available, suction, glue and screw fit for both smooth and rough surfaces.
Size and Package
Shelf: 25cm x 25cm x 8cm
1 x Shower Basket
2 x Suction cups
1 x Glue
1 x Hardware package
1 x User Manual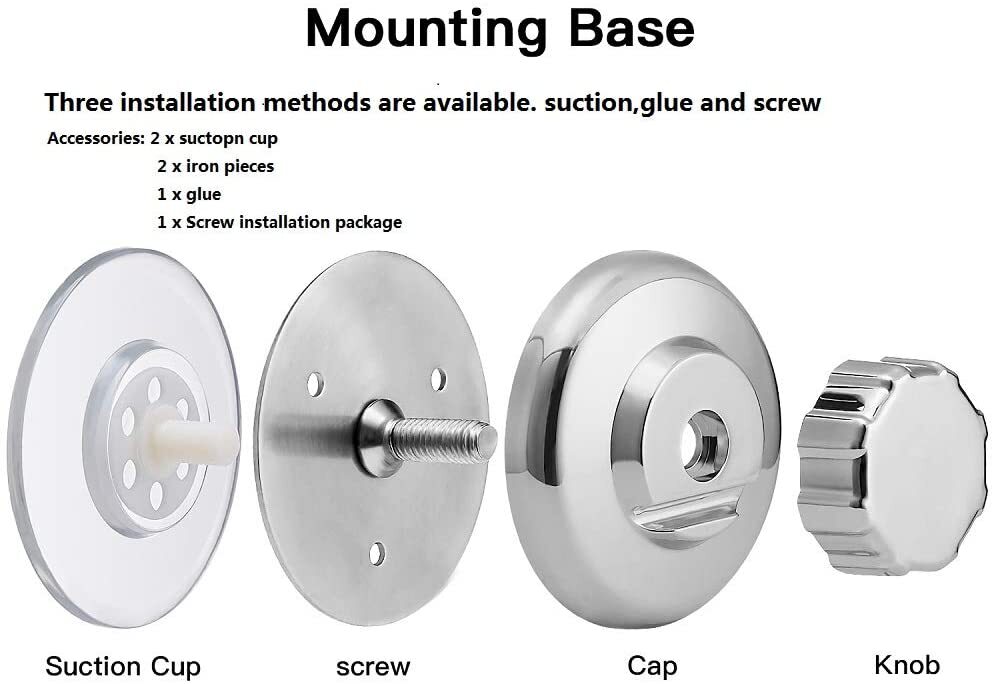 Installation with suction cup
Step 1
Mark the installation position
Step 2
Remove the protective film of the suction
Step 3
Align the installation marks and tighten two suction cups together slowly at the same time. Do not tighten one suction cup first and then another.
Step 4
If you must change used location, please remove the suction cover first. The base is easier to remove after heating with a hair dryer or pouring water directly on the edge of suctions.
Installation with glue
Step 1
Clean and dry the wall, making sure there is no dust, grease or wax on the surface.
Step 2
Mark the position of the product on the wall before fixing.
Step 3
Squeeze the glue onto the metal plate on the back of the suction cup.
Step 4
Fix the product in the marked position and press it for 3-5 minutes, then use the white sticker to attach it. Wait at least 72 hours before using the product (3-5 days are better) until the glue is completely dry.
Installation with screw
Step 1
Remove the base,Mark the position with an oil pen,marking the position of the three points.
Step 2
Mount the film on the wall with screws.
Step 3
Assemble the base and fix the shower basket.
Step 4
Tighten the fixing cover,start using the shower basket.