【New】JS Self Adhesive Hooks, Stainless Steel Wall Hooks Hangers Stick on Towel Holder Heavy Duty Wall Hangers Hooks for Hanging Coat, Hat,Towel Robe Hook Rack Wall Mount- Bathroom and Bedroom 4-Packs
Product Information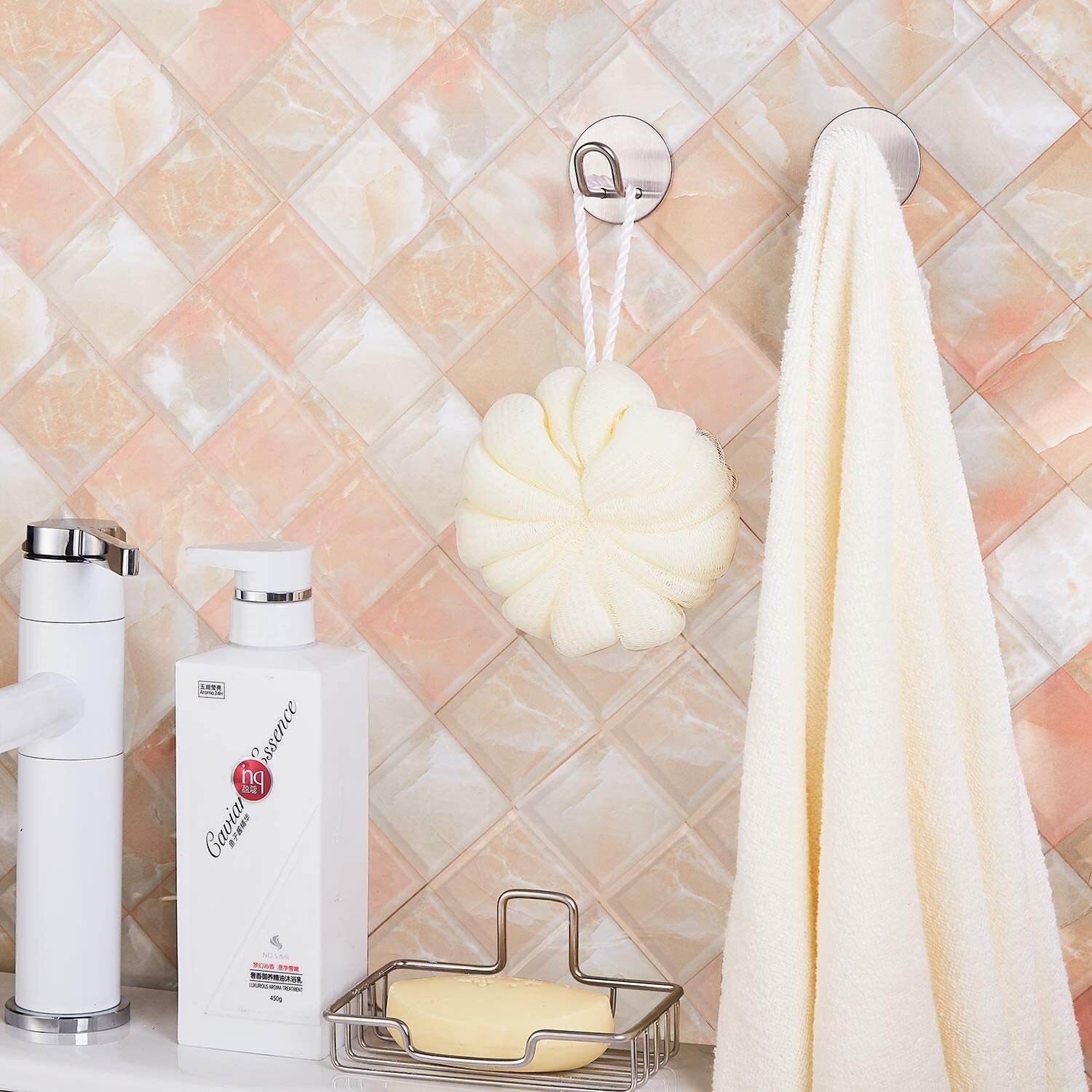 *Buy from JS*

We are an enterprise focusing on the development and production of high-quality kitchen, bathroom and household products, including stainless steel towel racks, stainless steel hooks, bathroom shelves, indoor LED products, etc. We are committed to developing practical and simplicity, enjoy your smart life!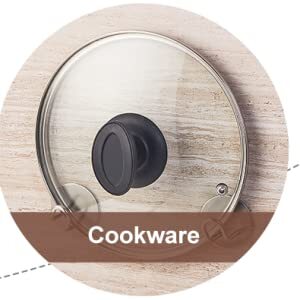 Stable and durable:
Made of stainless steel and having been brushed paint, it resists corrosion, rust and daily scratches, ensuring durability and reliability.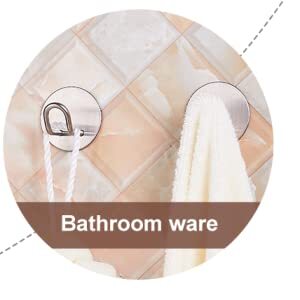 Strong bearable capacity:
The Self Adhesive Hooks of strong viscosity can bear the objects with the maximum weight of 1-2kg.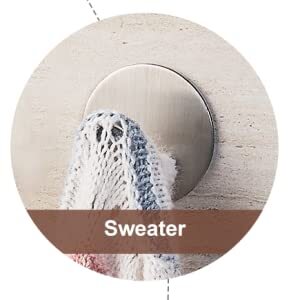 Multi-Purpose:

multi-functional in the kitchen, bathroom and household for cookware, tea towels, cloths, bath towels, bathrobes, clothes.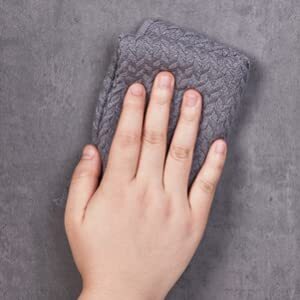 Step 1
Please keep the surface dry and dust-free before you pasting the sticker.
Please make sure the hooks works on smooth surface.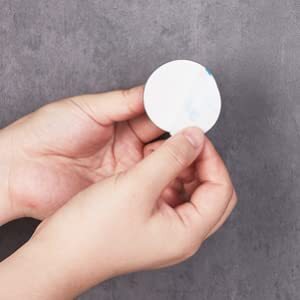 Step 2

Please try to paste the sticker evenly and smoothly.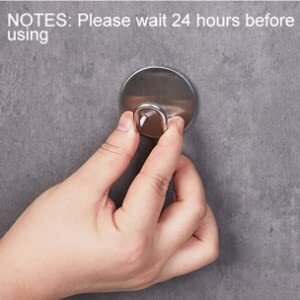 Step 3
Press it properly for 30 seconds and waiting 24 hours before using.