Feligio Ear Plugs, 5 Pair with Case, Ear Plugs for Sleeping, Snoring, Loud Noise, Traveling, Concerts, Construction, & Studying
PRODUCT INFORMATION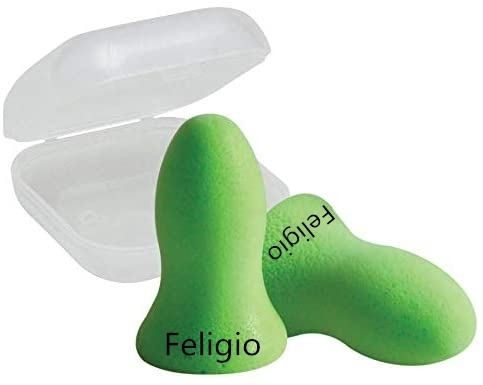 【PREMIUM HEARING & EAR PROTECTION】
Ear plugs can protect your hearing from being exposed to damaging sound levels. Ear plugs fit into the ear canal to form a seal that reduces sound levels to help prevent hearing loss in noisy work environments. They conform to your ear and effectively block out up to 32 decibels of noise.
【LIGHTWEIGHT & ULTRA COMFORTABLE】
The tri-flange ergonomic ear plugs are designed to stay put – even if you sleep on your side, and are made of soft lightweight material that is comfortable to wear. Along with comfort, allow needed sounds (like your alarm clock) in while keeping distracting ones out.
【CONVENIENT & PORTABLE】
Come with FOUR pairs of ear plugs with their own little compact carry case to keep them together and clean. Bonus convenient travel pouch is perfect for storing your 4 pairs of ear plugs. Included 1 connector cords which making it easy to find them when digging around in your bag and making ear plugs less likely to get lost.
【WASHABLE & REUSABLE】
The ear plugs are reusable, so they'll save you money and reduce waste. They're also washable, hypoallergenic, and waterproof, so you could even use them to go swimming. Clean them regularly with warm soapy water and you'll be able to use them for a long time.
【MULTIPLE OCCASIONS】
Perfect for hearing protection in loud environments or for ensuring silence when trying to focus or concentrate. Perfect to use for snoring, sleeping, studying, travel, swimming, constructing, work, concerts, relaxation etc.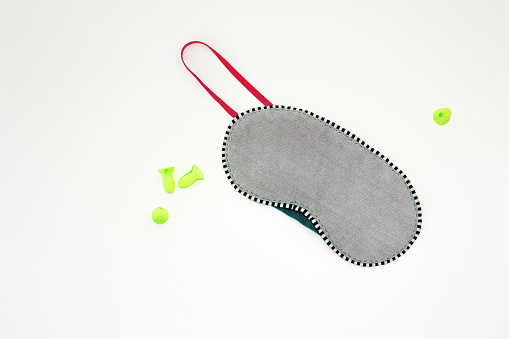 【PACKAGE】
5*Pairs Ear Plugs

5*Storage Boxes
1*Water-proof travel pouch, perfect for your travels
1*Detachable cord
1*Instructions for use
【How to Use】