JS Shower Basket, Stainless Steel Bathroom Shower Basket, Bath Storage Organizer Shelves Basket for Kitchen and Bathroom Accessories,Self-Adhesive with Glue or Wall Mount with Screw
PRODUCT INFORMATION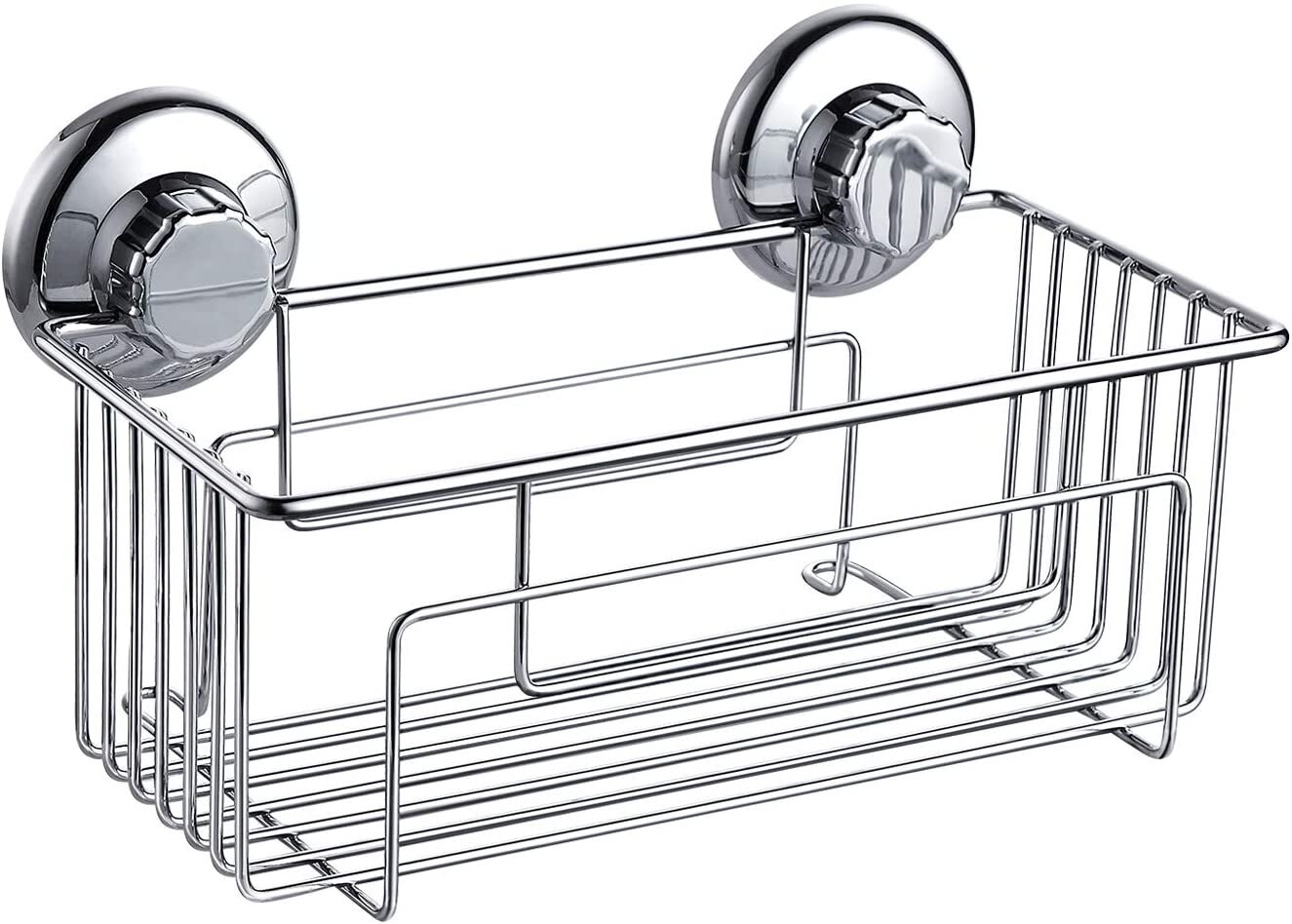 Why Choose Our Shower Basket?
1. Our shower basket provide a strong storage and load capacity. Widely used for Bathroom, Shampoo Combo, Conditioner, Towels, Duster, Kitchen Utensil and Laundry Room, etc.
2. JS Shower Basket, also can be used as a shower shelf, kitchen spice rack! It effectively enhance the wall storage to save space.
3. Our shower basket are equipped with magical glue and hardware package to suit your different installation needs. The shower basket is not drilled, rustproof and detachable, simple and convenient !
4. If you need to tear off adhesive, please use a hair dryer to heat the adhesive, then it will be easy to tear off.
5. Please don't stick adhesive on painted walls or wallpapers as it will take off your paint or wallpapers.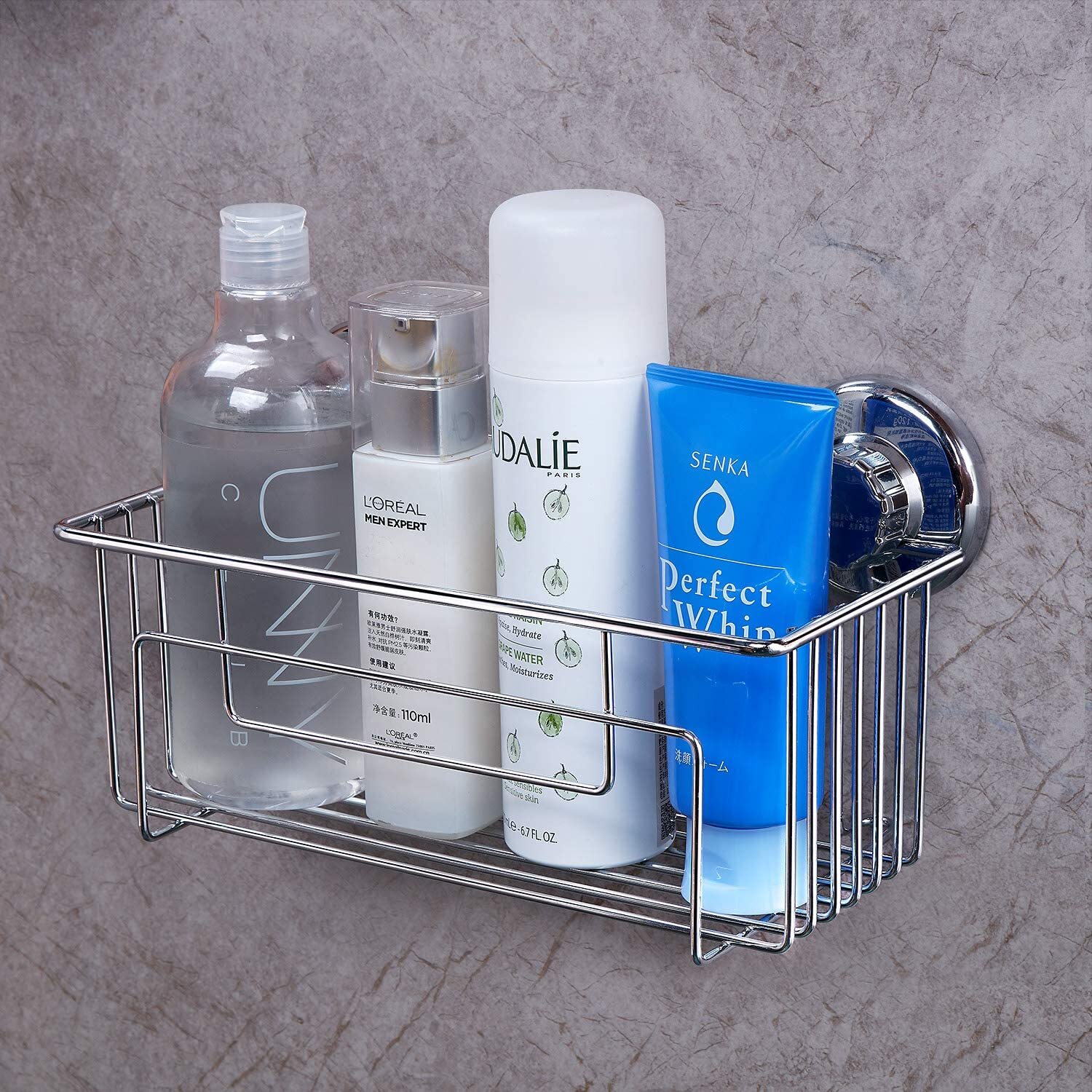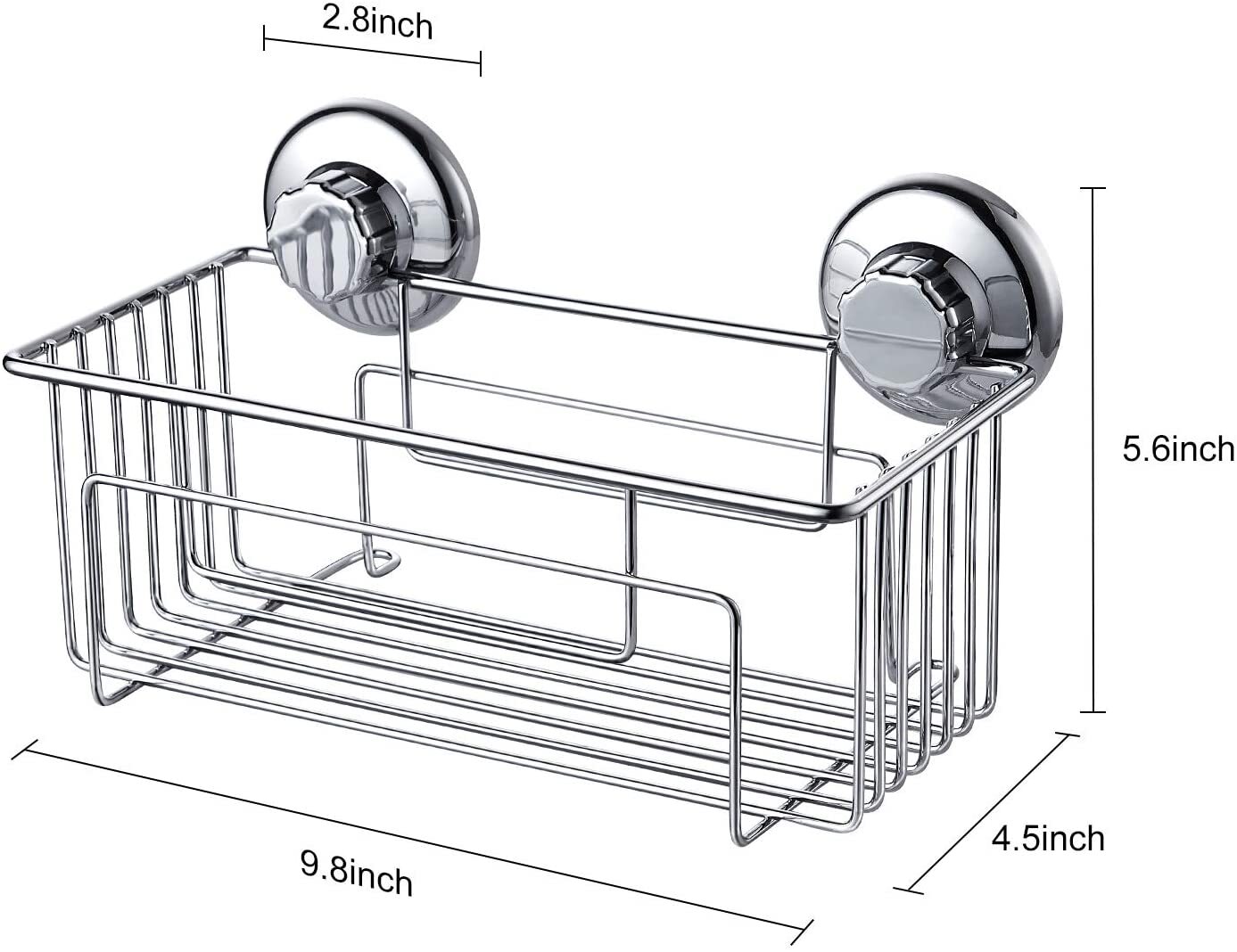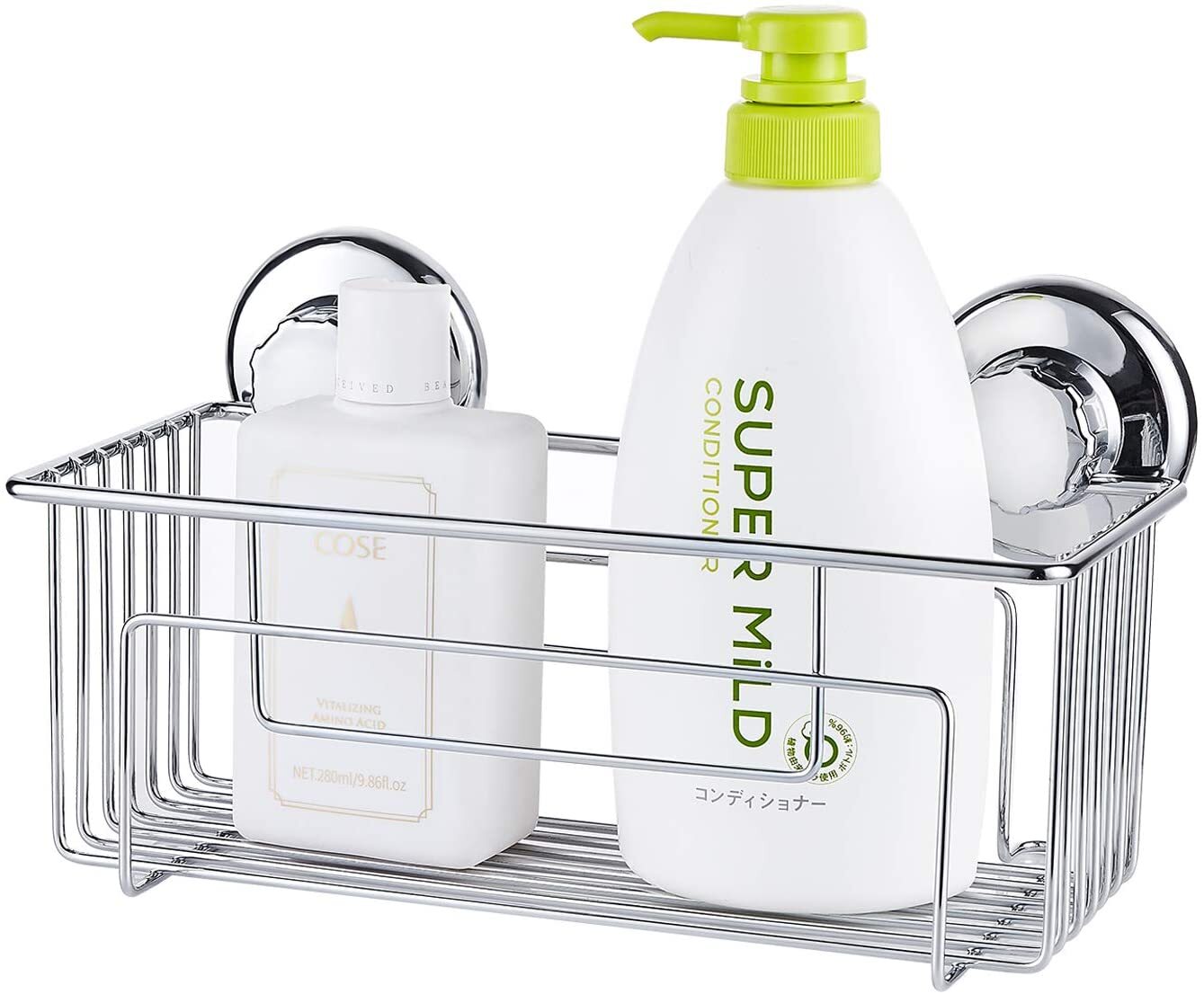 【Size and Package】
Shelf: 26cm x 12cm x 10cm
1 x Shower Basket
2 x Suction cups
1 x Glue
1 x Hardware package
1 x User Manual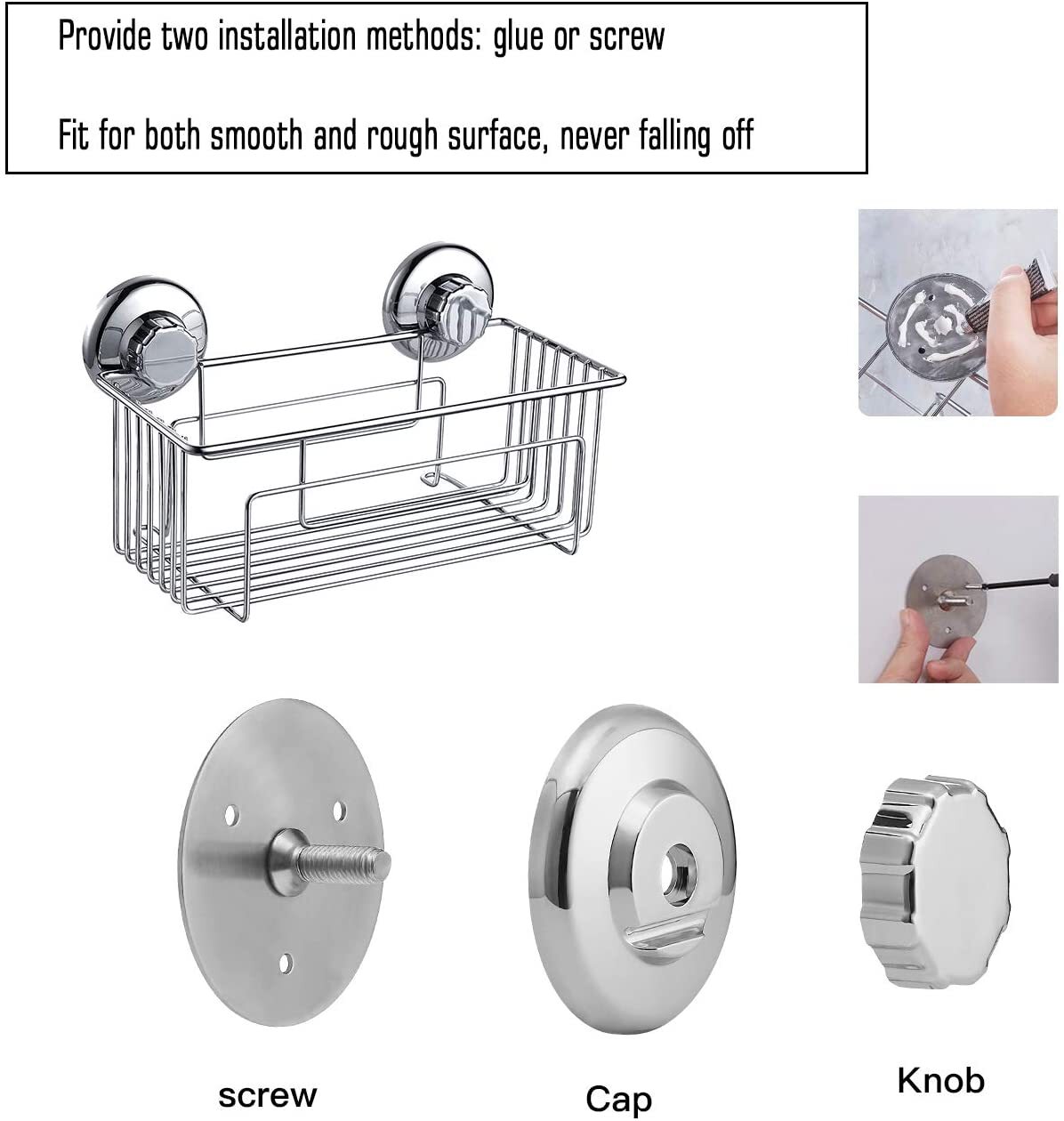 How to best glue the shower caddy?
Step1:
Clean and dry the wall, making sure there is no dust, grease or wax on the surface.
Step2:
Mark the position of the product on the wall before fixing.
Step3:
Squeeze the glue onto the metal plate on the back of the suction cup.
Step4:
Fix the product in the marked position and press it for 3-5 minutes, then use the white sticker to attach it. Wait at least 72 hours before using the product (3-5 days are better) until the glue is completely dry.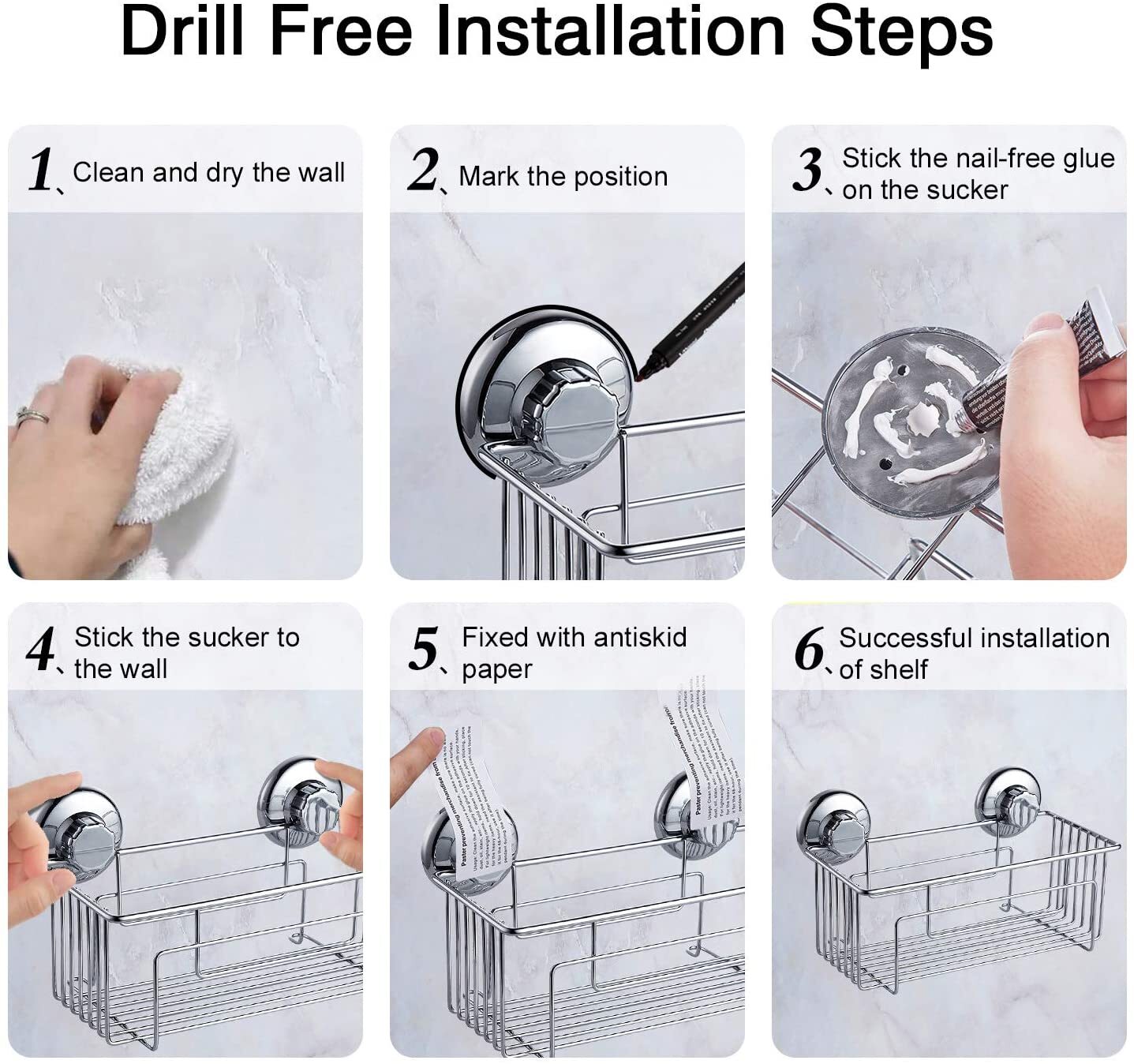 How to best install the shower caddy?
Step1:
Remove the base,Mark the position with an oil pen,marking the position of the three points.
Step2:
Mount the film on the wall with screws.
Step3:
Assemble the base and fix the shower basket.
Step4:
Tighten the fixing cover,start using.